We are a recruitment company specializing in designers and marketing professionals. Here is our company's profile.
Ranging from introducing regular or contracted employees to new job opportunities, over supporting you in project management and problem solving, to strengthening your brand image and staff training, we offer a wide variety of design- and marketing-related services to our customers.
The designers and marketers that we introduce deliver deep, meaningful change across and beyond our clients' organization.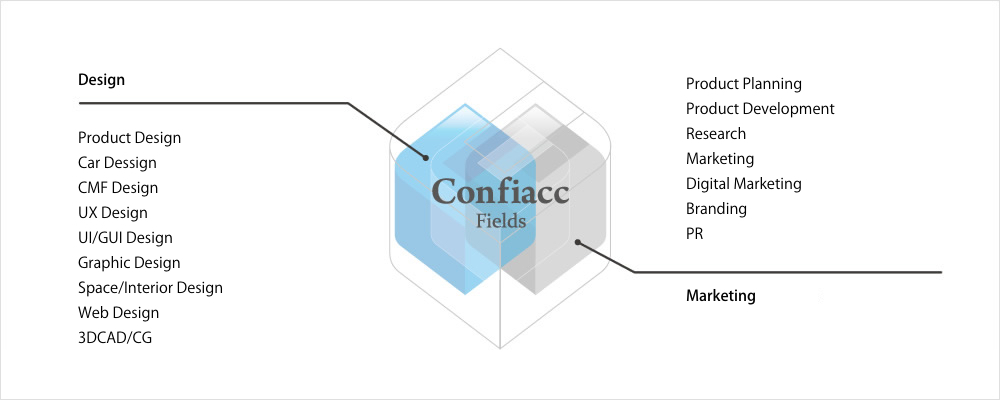 Jobs
At Confiacc, we support your quest for new challenging jobs through focusing on your individual strengths,
while considering your experiences, skills and wishes.
In order to advance your goals as efficiently as possible,
our professional agents analyze your individual situation and create customized action plans.
We search for talent in a wide range of professions around design and marketing, from end-consumer products to B2B.
Are you an ambitious designer or marketing specialist who wants to take the next step in your career?
We are looking forward to hearing from you!